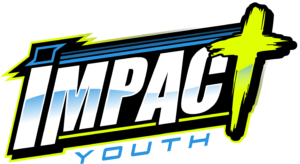 We meet on the 1st, 2nd, and 4th Wednesdays of each month in
the
lower level youth room, beginning at 7 p.m.
All 9th-12th grade students welcome!
Impact (9th-12th youth group) will kick-off on
Wed., Sept. 13, 2023 at 7 p.m.
Here is the information for the Impact's
BITES 'n BIDS Event on November 1
If you are/have a 9th – 12th grade student who's interested in participating and/or receiving the most up to date information and happenings, please email our Youth Director, Anita, at anita.vanv@yahoo.com and include the student's name, grade, cell phone number as well as parents names, cell phone numbers and email addresses.
Directed by Anita Van Veldhuizen and assisted by incredible adult leaders:
Kenny Van Veldhuizen, Terry and Shardell Teunissen, Mike and Janette Boer,
and Pastor Rob and Dori Horstman
TUNE IN TO OUR

YouTube

Channel:
Send Anita an email:
anita.vanv@yahoo.com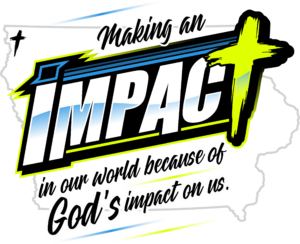 I

nvolve

M

indful

P

eace

A

ctive

C

entered
T
ruth